Make your home look and feel occupied at all times –

this the key to stopping burglars over Christmas
If you are out visiting friends and relatives in Macclesfield this Christmas please make some simple safeguards to keep your home and valuables safe:
Dark  and long winter nights provide easy pickings for criminals every year, with an increase in burglary numbers being recorded as the clocks go back at the end of October.
Traditionally the numbers of break-ins go up by as much as 50% when it gets dark earlier. burglars will normally avoid homes that appear occupied -so making sure your property looks and feels like someone is home is the first step to keep your belongs safe in Macclesfield.
"Simple crime prevention measures really can make all the difference such as leaving the lights on in main rooms and keeping a radio switched on and tuned in to a talk radio station.
"Thieves are essentially lazy opportunists, and if they have to make a lot of noise, spend a lot of time, or risk being seen, they are unlikely to bother."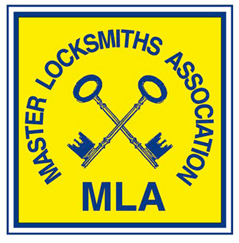 Interior lighting make a huge difference, use low energy light bulb and/or timers. Make sure they are switched on early even if you leave them on while going shopping or on the school run. And remember; use the lights in a main room and not only in the hallway so it looks like someone is home.
leave  your radio switched on and tuned in to a speech station so it sounds like someone is at home.
Make sure your doors are securely locked at all times.
If you have UPVC door, make sure they are fully locked.
Lock all windows – like rats, thieves can wriggle through any gap larger than a their head!
Fit and use locks at the top and bottom of patio doors check your insurance schedule and make sure you comply to their requirements.
Visible burglar alarms make burglars think twice – make sure you switch them on when you go out.
Stop a thief from getting into the back of the house where he can work unseen by fitting a strong, high gate across your side access. Make sure it is locked at all times.
Never leave garages or sheds unlocked.
Check for weak spots and sagging fences on your boundary
 Be alert to strangers loitering in the street. If you don't recognise them or they are acting suspiciously, call the police;
 Never hide your keys under the mat or in a flowerpot, that will be the first place a thief will look!
Defeat bogus callers – always stopping  for a moment at the door, checking the chain is on and verifying the caller's identification before opening your door. If in doubt do not let them in!
Consider security marking your property and register it on www.immobilise.com
Consider having a quality safe installed – not a £30 one from a DIY store.
Many burglaries are to steal car keys. now modern car security has made it near impossible to steal a car without the keys, your home is now the weakest link in you car's security. keep your car keys  away from view from windows and letter boxes. It would be sensible to have them somewhere they can be found if you have an intruder in the house, such as at the top of the stairs. this way the burglar will take them quickly, avoiding the need to confront you and your family.